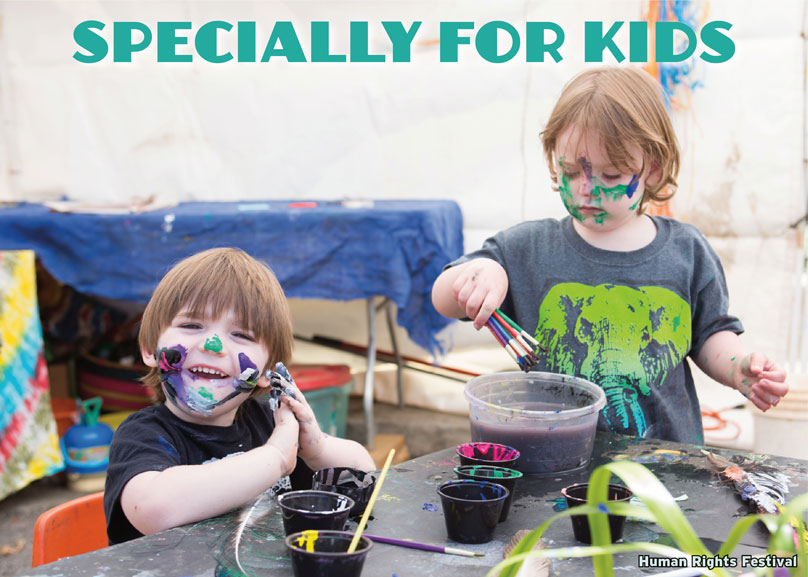 There's lots of fun stuff for kids (and parents) to do in Athens, including plenty of opportunities for hands-on learning. For weekly events and activities, check the Flagpole calendar and watch for the Kiddie Dope column. Find more listings, including places where new parents can get support, at guide.flagpole.com.
Get Creative
Athens Institute for Contemporary Art (ATHICA)
160 Tracy St. • 706-208-1613 • athica.org
The contemporary art space hosts exhibits throughout the year. Look for kid-friendly events tied to exhibits, and while you're there, take time to explore the warehouse area.
Frog Stomp Studio
160 Tracy St., Unit 1A. • 706-286-8449 • frogstompstudio.com
An open art studio for children. Plus, birthday parties, summer art camps and more.
Good Dirt Clay Studio
485 Macon Hwy. • 706-355-3161 • gooddirt.net
Clay-art classes, including after-school and day-off programs, more extensive courses and summer camps. On Fridays and Sundays, families can get together for the Try Clay workshops.
K.A. Artist Shop
127 N. Jackson St. • 706-850-1224 • kaartist.com
Workshops and art classes for young kids and teens, too.
Lyndon House Arts Center
293 Hoyt St. • 706-613-3623 • athensclarkecounty.com/lyndonhouse
Art shows, workshops, classes and summer camps for a range of ages. Kids can also check out the rotating exhibits in the Lyndon House's several galleries.
Oconee Cultural Arts Foundation (OCAF)
34 School St., Watkinsville • 706-769-4565 • ocaf.com
Take a class in pottery or painting. In summer, camps allow kids to explore their artistic side. Kids who join as a member get one of their pieces accepted into the annual members' show..
Treehouse Kid & Craft
815 W. Broad St. • 706-850-8226 • treehousekidandcraft.com
Along with thought-provoking toys, Treehouse hosts crafting workshops throughout the year for toddlers up through middle school ages, as well as creative summer camps for younger kids.
Georgia Museum of Art
90 Carlton St. • 706-542-GMOA • georgiamuseum.org
Check out Family Day once a month, which links a take-home craft to a specific exhibition. Galleries feature temporary exhibits and selections from the permanent collection.
UGA Performing Arts Center
230 River Road • 706-542-4400 • pac.uga.edu
Introduce kids to music with the Saturday Morning Club, which explores rhythm in a fun, interactive way. Performances are led by UGA student ensembles.
Read It
Athens-Clarke County Library
2025 Baxter St. • 706-613-3650 • athenslibrary.org
Storytimes cater to infants, preschoolers and early readers. Movies, clubs, music and dance classes for kids and teens, plus Monday afternoon Chess and Community gatherings.
Avid Bookshop
493 Prince Ave. • 706-352-2060 • avidbookshop.com
Regular storytimes are Thursdays and Saturdays, but other programs include a young adult book club, spoken-word performances and author visits.
Oconee County Library
1080 Experiment Station Road, Watkinsville • 706-769-3950 • athenslibrary.org/oconee
Along with regular family movie nights and toddler storytimes, the library hosts events for all ages. Storytimes on Tuesdays, craft workshops on Thursdays and special events throughout the year.
Winterville Public Library
115 Marigold Lane, Winterville • 706-742-7735 • athenslibrary.org/winterville
Preschool-focused storytimes and puppet shows, plus a Teen Time series for older kids.